THE PRE-SCHOOL CURRICULUM AT OPEN SKY INTERNATIONAL
At Open Sky International, we consider that the curriculum in these classes is very different from curriculum at primary level. This is because early childhood or preschool is one of the most important and decisive stages of human life, as it marks the future evolution of personality.
The TPS, PS and MS classes are the beginning of a life-long journey of learning, and help form children's future attitudes towards their lives. Teaching and learning in these classes are not formal as small children learn in all kinds of situations and contexts, both at school, with their friends and at home with their parents. They are in fact learning all of the time, frequently through purposeful and imaginative play. Songs, rhymes and games in different languages are used daily to help develop cognitive understanding and language, engage children and provide opportunities for the development of motor skills.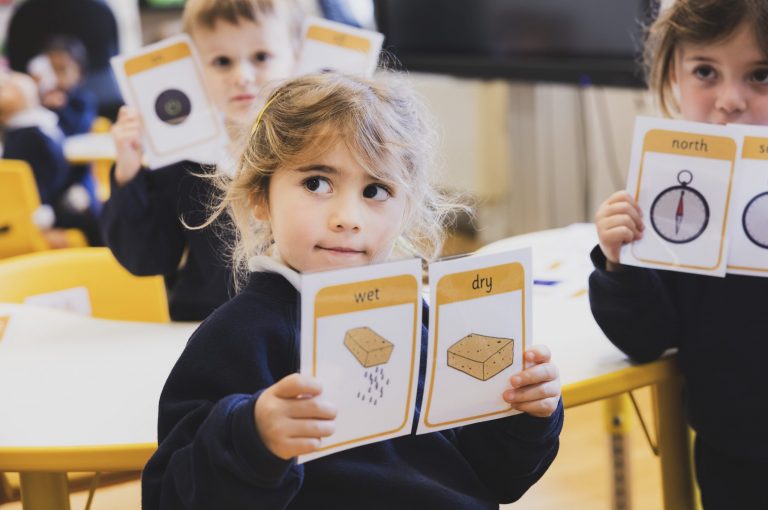 We aim to develop skills and understanding, at the appropriate level for the development of each child. This means that different children in a class may do things at different times as each child is unique. Young children do not develop in a fixed or linear way ; instead of being in a straight line, their learning is more like a spider's web with many strands. Depth of learning is much more important than covering a lot of things in a superficial way and as a result activities may be revisited many times in different ways during the three years.