A real trilingual school in Egypt
Open Sky International Egypt is a new trilingual English-French-Arab independent international school. Open Sky International aims to foster integration and respect for difference whilst ensuring pupils' academic and personal development. We understand that children are powerful learners, and we believe that every child will make progress, with the right strategies and support.
Our curriculum targets both academic excellence and children's personal development. Our educational vision is for all pupils to achieve an equal oral and written performance in French and English by the time they leave school, and in Egypt, we also intend for our pupils' level of Arabic to equal their level of French and English when they finish their studies. In addition, we aim to provide children with the tools they need to succeed in an open and globalised world, so that they can succeed in Egypt or elsewhere. Our curriculum framework at all stages has been carefully designed and planned to achieve our vision.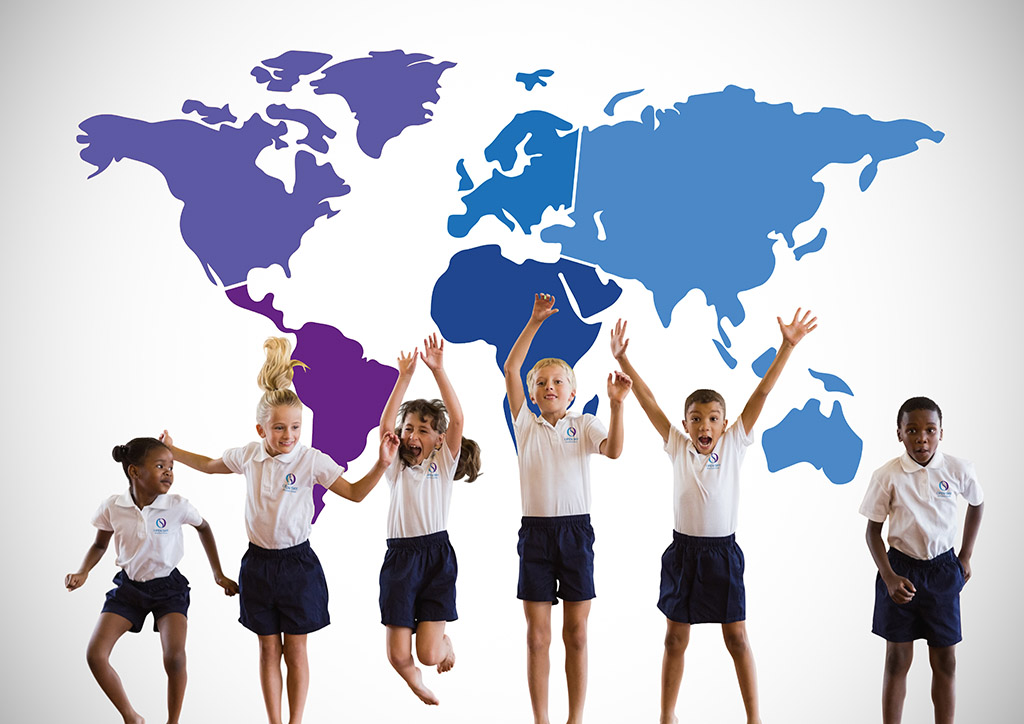 THE PHILOSOPHY OF OPEN SKY INTERNATIONAL EGYPT
For pupils with little or no knowledge of French and English
Some pupils come to school with little or no French or English, and our extraction FAL or EAL (French and English as an additional language) programmes support these pupils and helps them to develop their French or English in all language skill areas. When new pupils arrive at the school, an assessment is given which indicates what support a learner needs and in which skill area, and parents will be contacted directly regarding any FAL needs that their child has. Pupils may receive intensive support alone or in a small group, depending on the language needs of the class as a whole. After five or six months, we aim to reintegrate pupils full time back into the classroom.
Our relationship with parents
At all stages, Open Sky International Egypt develops strong relationships with parents in order to support each child, as effective partnerships, communication and collaboration with parents are essential. The school uses a range of innovative plans to engage parents in the learning process, including workshops and publishing guidance on how to support children with their learning, and this programme will begin in the first term after the school's opening.
Developing new generations with passion
4 Abd El Kawy Ahmed St, Almazah, Heliopolis, Cairo Governorate, Égypte