THE PRIMARY SCHOOL AT OPEN SKY INTERNATIONAL
The curriculum of our primary school has been carefully designed and structured to provide scope and sequence, and support pupils in their learning. It incorporates the strongest aspects of different international curricula and is unique to Open Sky International; in addition, all aspects are systematically reviewed to ensure that it continues to meet our vision and objectives.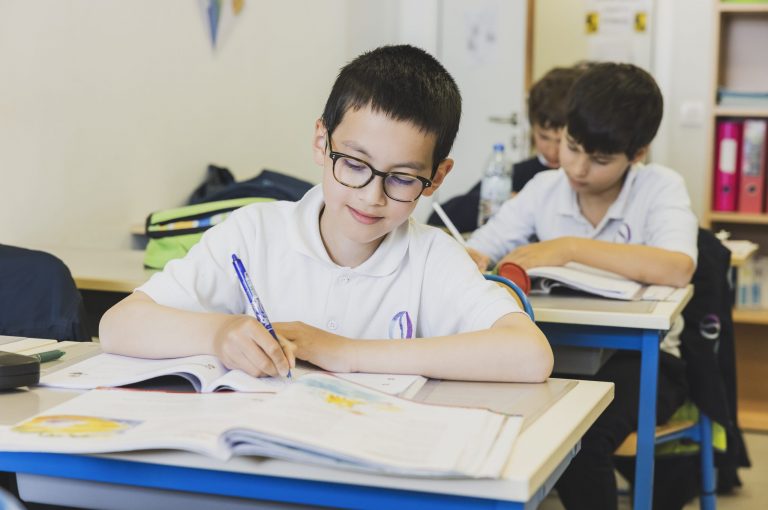 Open Sky International's curriculum , whether it is for learning English and French, is composed of work on language, literature and literacy. These three learning areas focus on developing awareness of children's receptive skills (listening, reading and observing) and productive skills (speaking, writing and creating).
In addition to academic excellence, our school prepares children for openness to the constantly changing world: we offer a teaching of the intercultural concept by accepting children of all origins and by teaching them the different cultures of the world. We believe that children can enrich their peers on their own culture and thus our teachers can support courses where each builds on understanding the other. The classroom is then a place of exchange and sharing.